Tuesday, 27 July 2021 00:00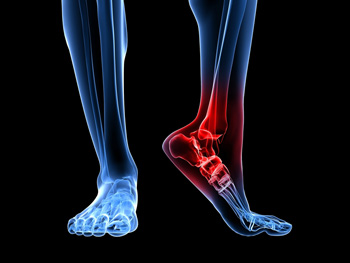 The heel bone is the largest bone in the foot, and it absorbs most of the impact when walking or running. Because of this, heel pain can cause a variety of problems that impact daily life. Plantar fasciitis is the leading cause of heel pain, and this is a result of the band of tissue that runs along the bottom of the foot (known as the plantar fascia) becoming inflamed or torn. Another source of heel pain is known as Achilles tendonitis. This occurs when the Achilles tendon, which connects the heel bone to the calf muscle, becomes inflamed or begins to degenerate. Bone spurs can also lead to heel pain. These are formed when calcium builds up on the bone, and they generally occur at the back of the heel. Other common sources of heel pain can include heel bone fractures, bursitis, tarsal tunnel syndrome, and Sever's disease. If you are struggling with heel pain, consulting with a podiatrist is important in order to get a proper diagnosis and treatment for your condition.
Many people suffer from bouts of heel pain. For more information, contact one of our podiatrists of The Podiatry Center, PC. Our doctors can provide the care you need to keep you pain-free and on your feet.
Causes of Heel Pain
Heel pain is often associated with plantar fasciitis. The plantar fascia is a band of tissues that extends along the bottom of the foot. A rip or tear in this ligament can cause inflammation of the tissue.
Achilles tendonitis is another cause of heel pain. Inflammation of the Achilles tendon will cause pain from fractures and muscle tearing. Lack of flexibility is also another symptom.
Heel spurs are another cause of pain. When the tissues of the plantar fascia undergo a great deal of stress, it can lead to ligament separation from the heel bone, causing heel spurs.
Why Might Heel Pain Occur?
Wearing ill-fitting shoes
Wearing non-supportive shoes
Weight change
Excessive running
Treatments
Heel pain should be treated as soon as possible for immediate results. Keeping your feet in a stress-free environment will help. If you suffer from Achilles tendonitis or plantar fasciitis, applying ice will reduce the swelling. Stretching before an exercise like running will help the muscles. Using all these tips will help make heel pain a condition of the past.
If you have any questions please contact our office located in Millburn, NJ . We offer the newest diagnostic and treatment technologies for all your foot and ankle needs.
Read more about Heel Pain
Tuesday, 20 July 2021 00:00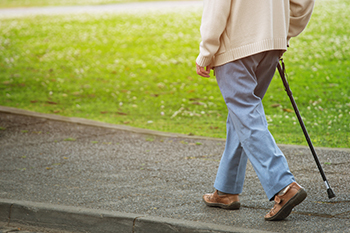 As an older adult you may be more prone to falling, yet there are proactive measures to implement which can reduce your risk. Stay active with everyday activities and gentle exercise such as Tai Chi to keep muscles strong and improve balance. Clear your home of tripping hazards like clutter and loose throw rugs. Install proper lighting throughout your home, handrails on all stairs, and grab bars inside and outside the shower as well as next to the commode. Make sure any medications you take are not making you dizzy or sluggish. Have your eyes checked every year, and schedule regular appointments with a podiatrist who can help keep your feet healthy, suggest proper footwear, and even create custom orthotics to improve stability and support.
Preventing falls among the elderly is very important. If you are older and have fallen or fear that you are prone to falling, consult with one of our podiatrists from The Podiatry Center, PC. Our doctors will assess your condition and provide you with quality advice and care.
Every 11 seconds, an elderly American is being treated in an emergency room for a fall related injury. Falls are the leading cause of head and hip injuries for those 65 and older. Due to decreases in strength, balance, senses, and lack of awareness, elderly persons are very susceptible to falling. Thankfully, there are a number of things older persons can do to prevent falls.
How to Prevent Falls
Some effective methods that older persons can do to prevent falls include:
Enrolling in strength and balance exercise program to increase balance and strength
Periodically having your sight and hearing checked
Discuss any medications you have with a doctor to see if it increases the risk of falling
Clearing the house of falling hazards and installing devices like grab bars and railings
Utilizing a walker or cane
Wearing shoes that provide good support and cushioning
Talking to family members about falling and increasing awareness
Falling can be a traumatic and embarrassing experience for elderly persons; this can make them less willing to leave the house, and less willing to talk to someone about their fears of falling. Doing such things, however, will increase the likelihood of tripping or losing one's balance. Knowing the causes of falling and how to prevent them is the best way to mitigate the risk of serious injury.
If you have any questions, please feel free to contact our office located in Millburn, NJ . We offer the newest diagnostic and treatment technologies for all your foot care needs.
Read more about Falls Prevention
More...